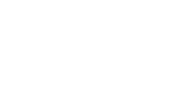 Our suites are much more than the typical luxurious hotel rooms.
At Villa Regina Teodolinda a palette of elegant colours characterizes the bright and airy rooms, giving this wonderful place a charming and sophisticated decor and a relaxing atmosphere.
As you move from one window to the next, your eyes will follow the stoneline of Lake Como and its glistening water before coming to rest on the garden courtyard of the Villa with its colourful geraniums and two olea fragrans that have been romantically decorated with hundreds of twinkling lights.

Sunlake S.r.l.
P.IVA 08428960960